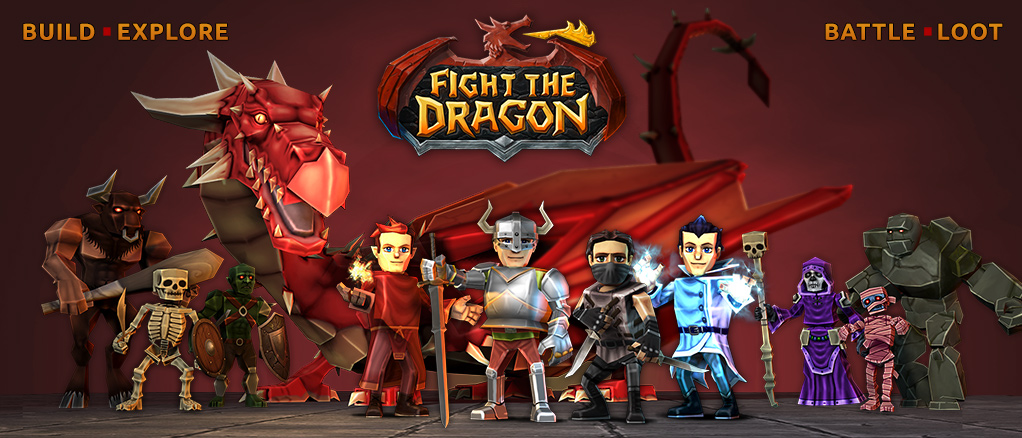 Fact Sheet
Name Fight The Dragon
Developer 3 Sprockets @3Sprockets
Status In Development
Release Steam Early Access - 27th March 2014
Platforms PC Mac Linux (Consoles TBA)
Website http://fightthedragon.com
Steam Store Page http://store.steampowered.com/app/250560/
Youtube https://www.youtube.com/user/seonr

"There is an un-tapped pool of game design expertise amongst gamers, expertise well beyond our own. So we created a game that empowers these gamers to design, build and share their ideas with the world."
Fight The Dragon?
Fight The Dragon is a User Generated Hack'n Slash RPG where players can team up and tackle exciting adventures made by other users in our in-game Adventure Construction Kit (ACK).
Players can play single player, local split-screen (2 players) or online multiplayer (4 players) to complete 10-15 minute adventures in a non-linear order, which allows players to jump in for a quick fix or play multiple adventures over longer play sessions. Collect loot, level up, conquer enemies and become a master adventurer!
Why a construction kit?
By giving players access to all of the tools we use when creating Adventures, we're opening the world of Fight The Dragon up to a massive amount of User Generated Content. Creators can sculpt their environments, plan out enemy encounters, write dialogue for NPC's, build puzzles and create simple logic systems with our intuitive and easy to use Adventure Construction Kit.
Drawing on our experience with the Cubemen series, UGC is a core pillar of Fight The Dragon and our community is already producing some amazing adventures for players!
What about the dragon?
As heroes complete adventures and reach milestones, they earn scrolls that allow them to go "Fight The Dragon" in the ultimate dragon battle arena.
A Dragon Fight is a one one one duel between a player and the dragon, an incredibly gruelling fight that will require players to use all of their skills, loot and experience earned while adventuring in order to survive.
The dragon is an incredibly powerful foe, killing it will require many encounters and a lot of skill. All damage done to the dragon is permanent, so players need to collect as many tickets as they can and go battle it out!
Key Game Features
* In-Game Adventure Construction Kit - Create and share Adventures!
* Action packed Hack-and-Slash Adventuring in your own creations
* Access to a huge pool of community created adventures (over 2000 so far)
* Local Drop-In Split-Screen Co-Op
* Up to 4 player online Co-Op (cross platform)
* Procedural loot system
* Includes LAN server for LAN play
* Intense Dragon Fights
* Full gamepad support

Gameplay Teaser - August 2014
Latest Developer "Let's Play #7"
Developer "Let's Play" Videos
Images
Download all images as a zip file (8.4MB)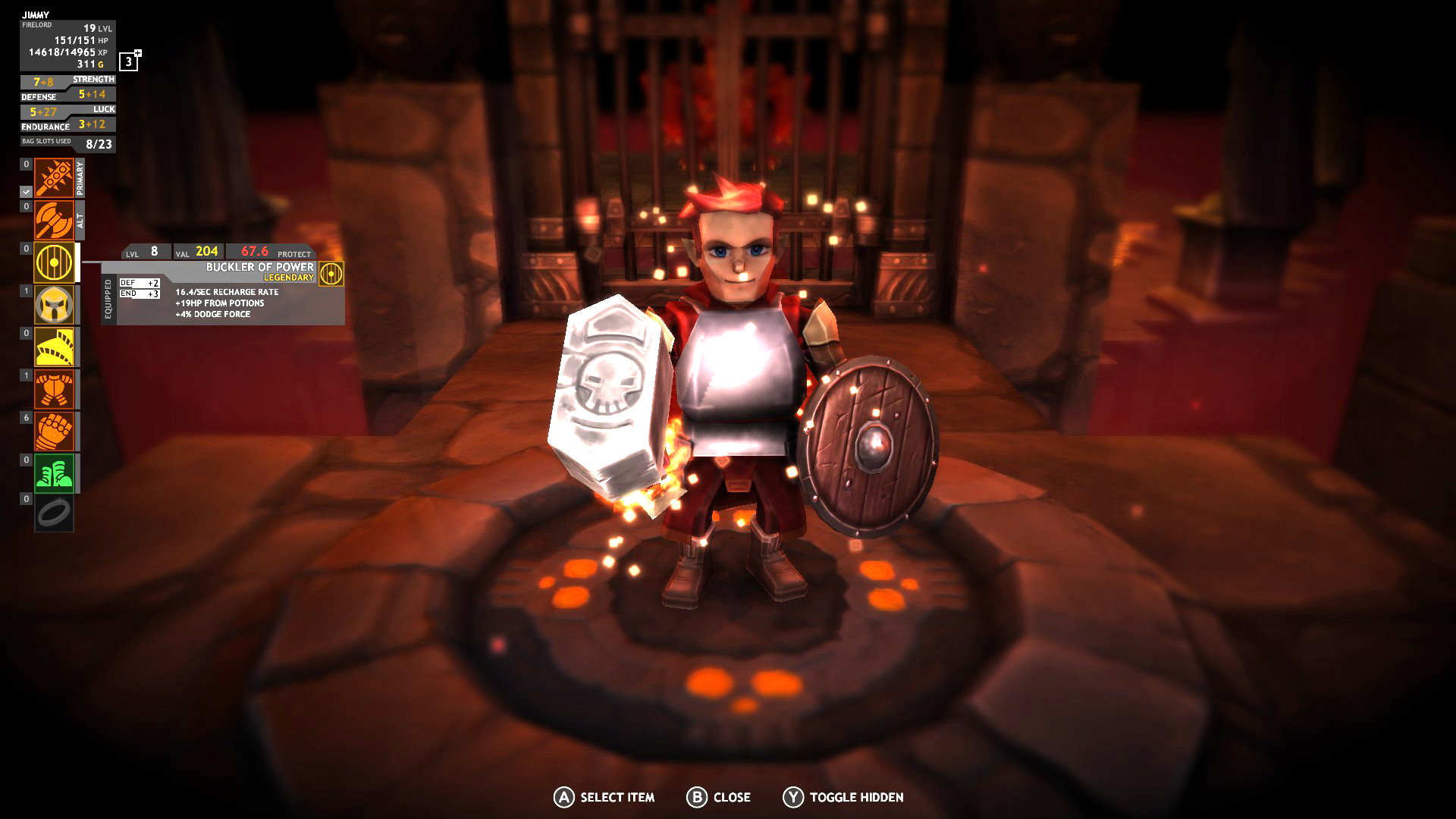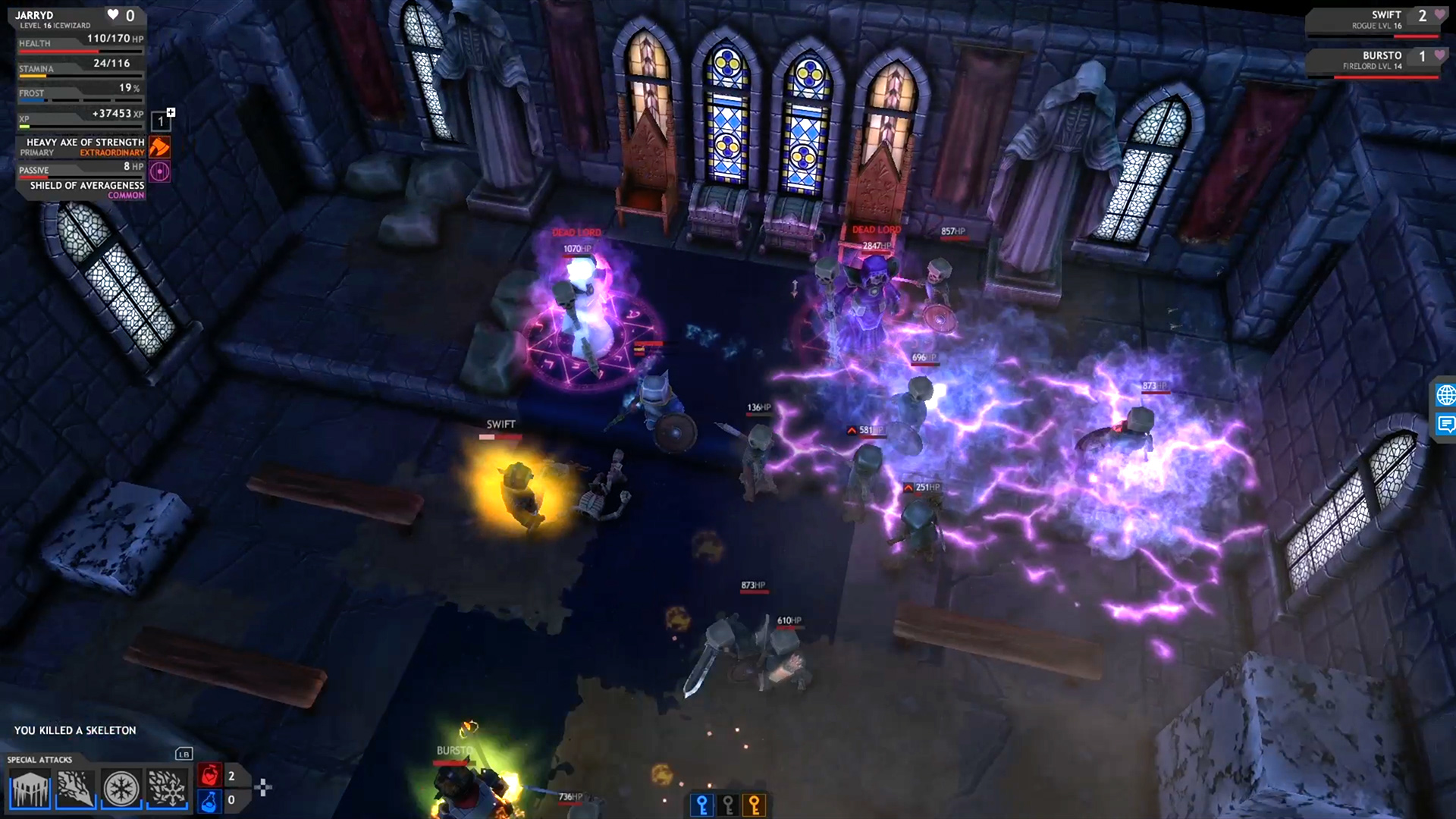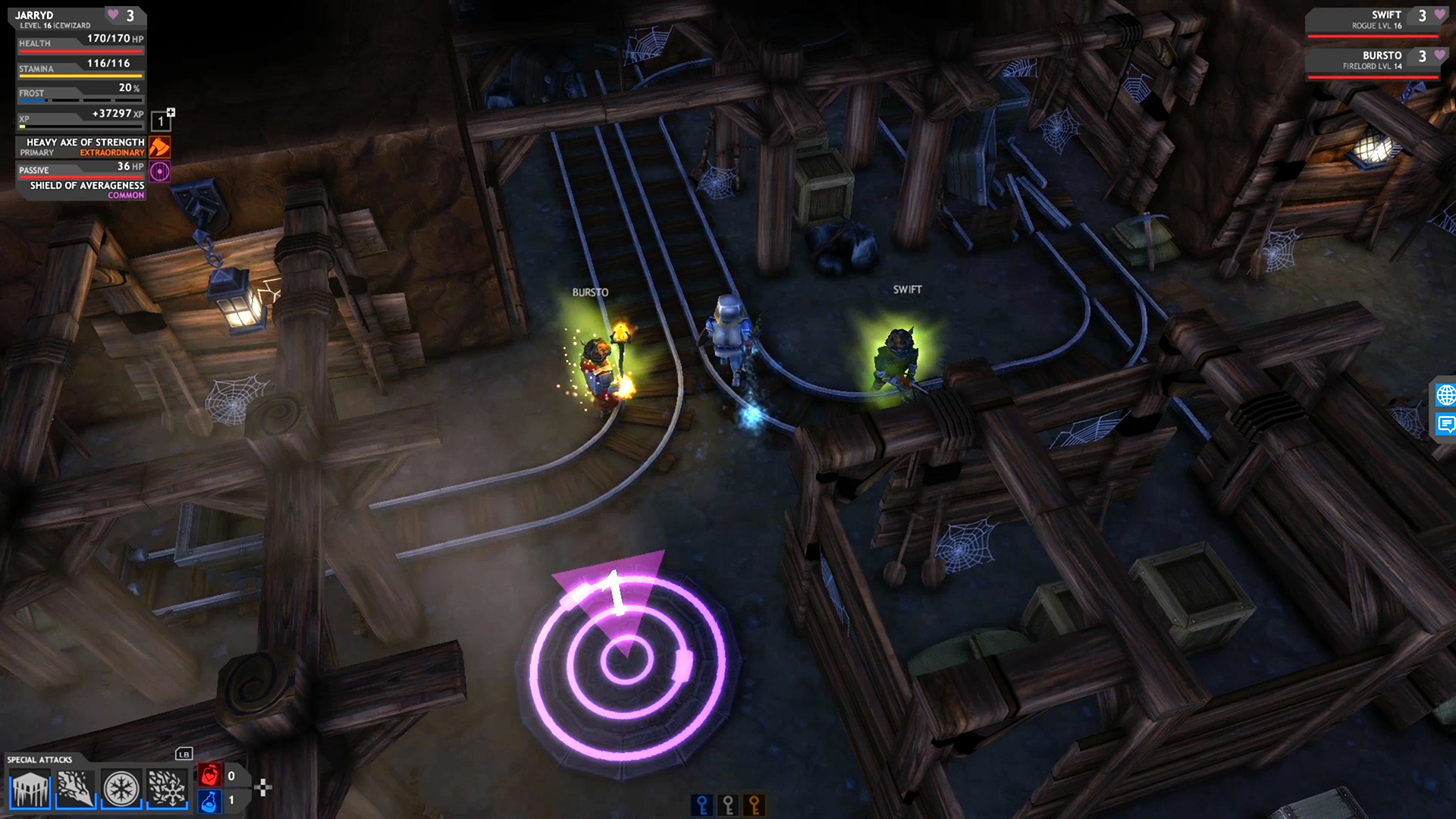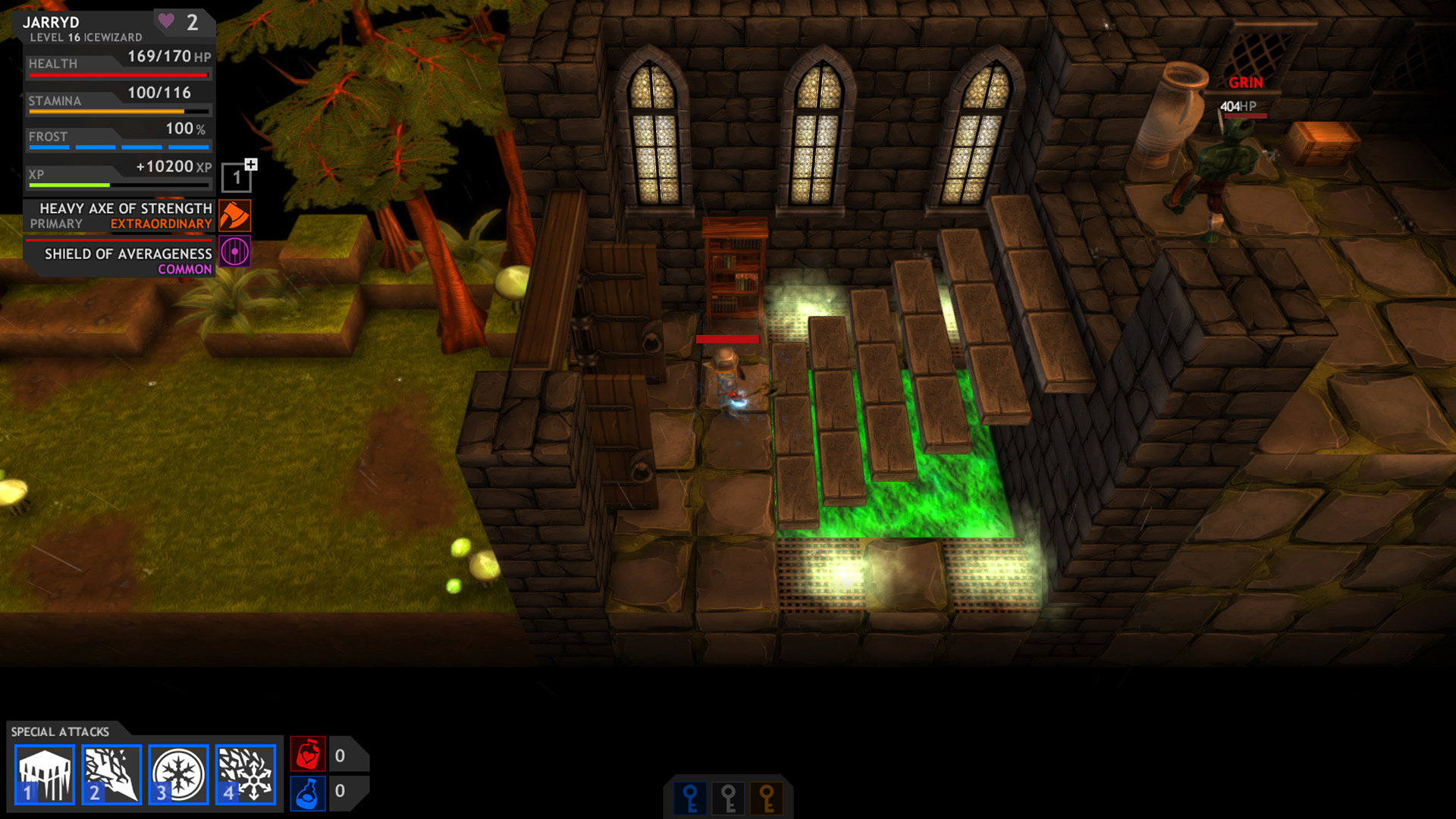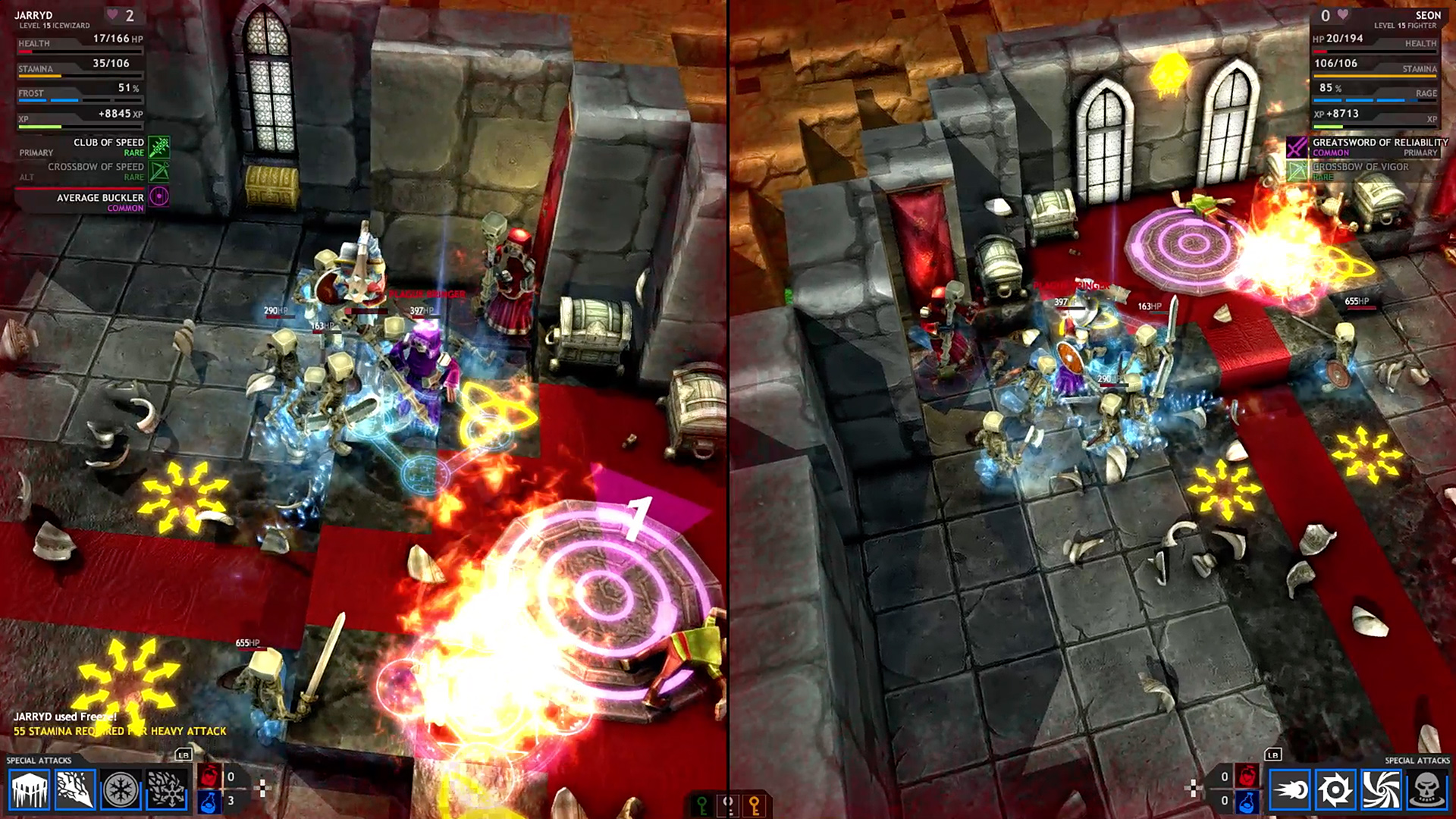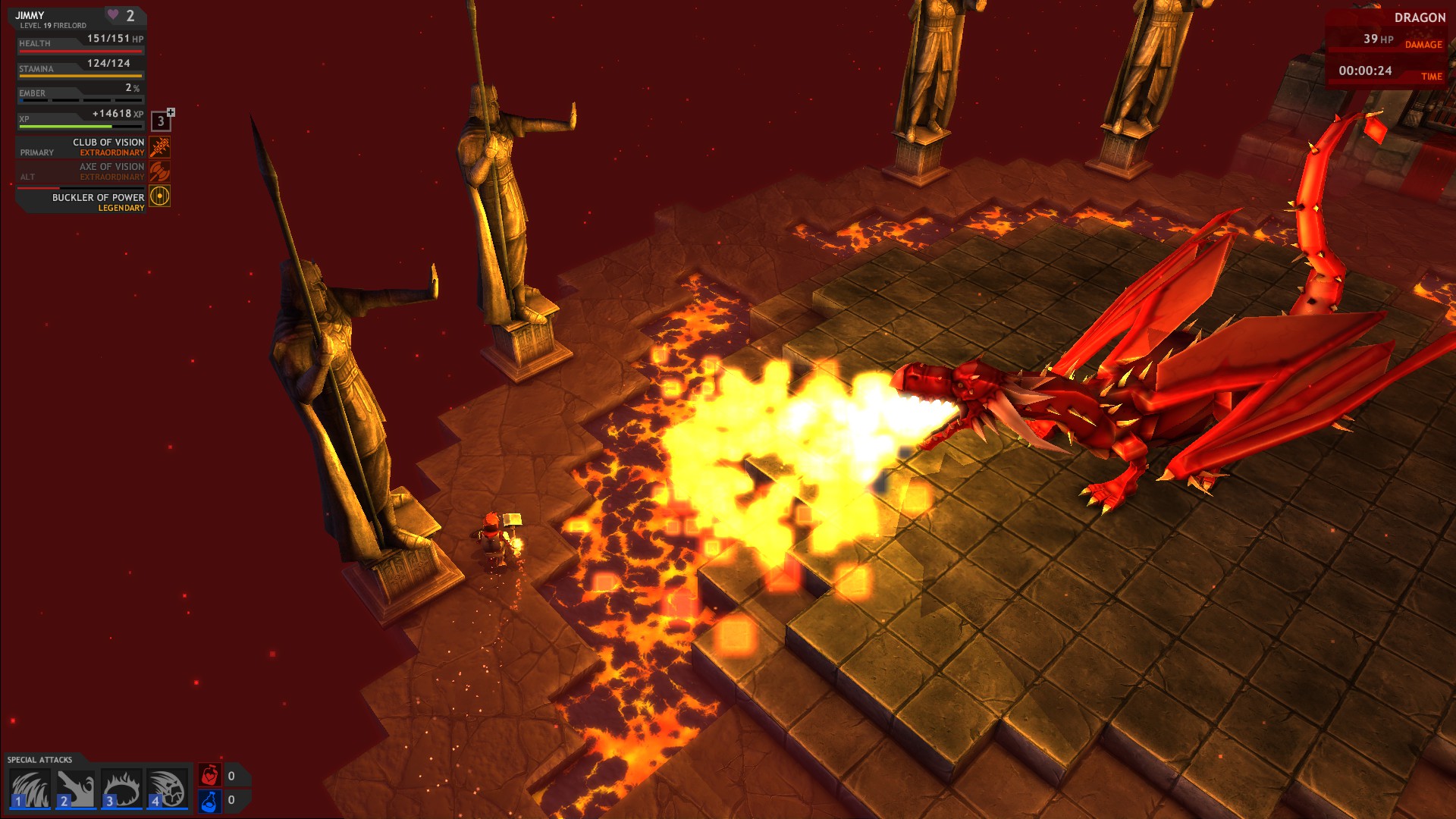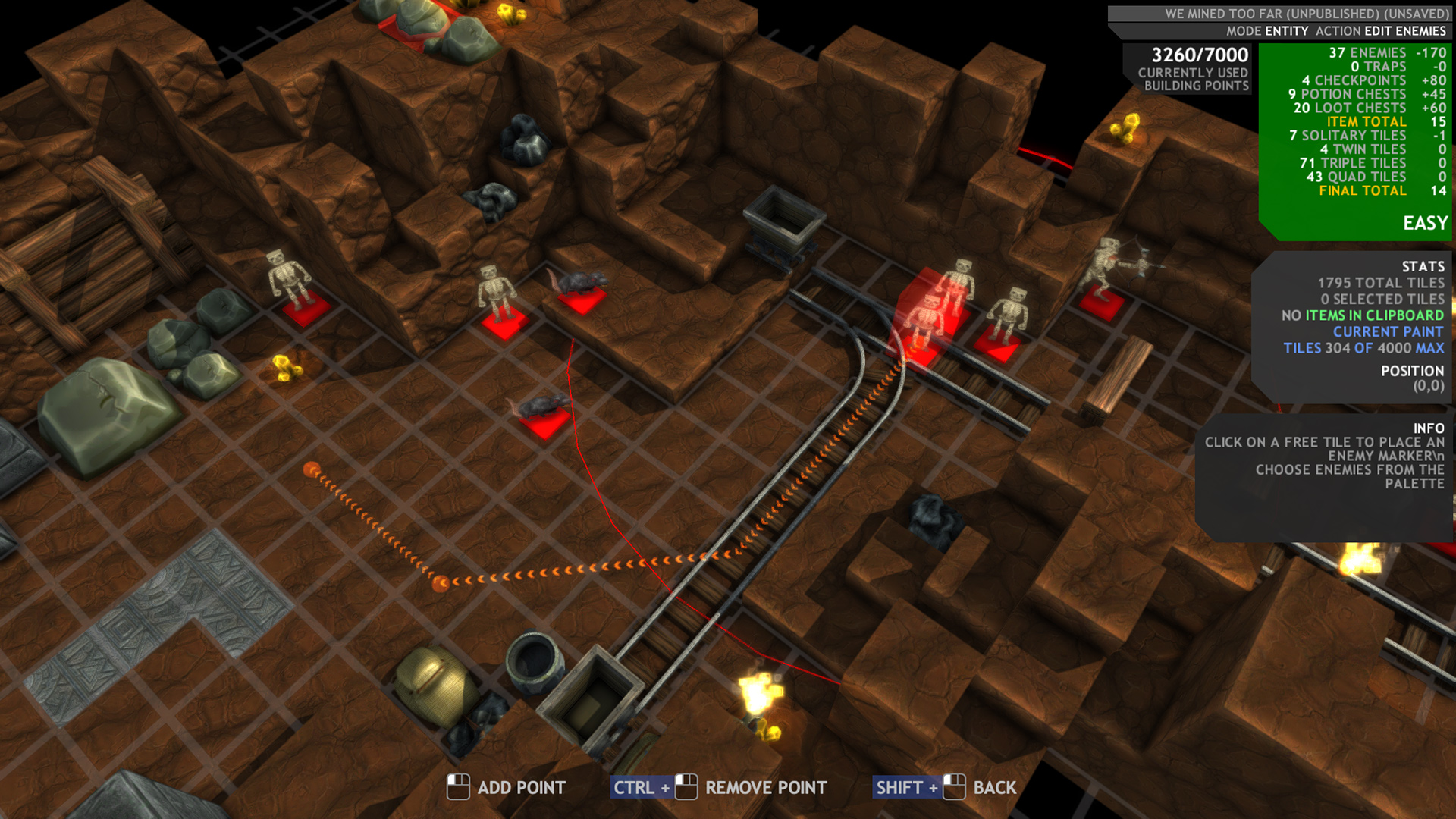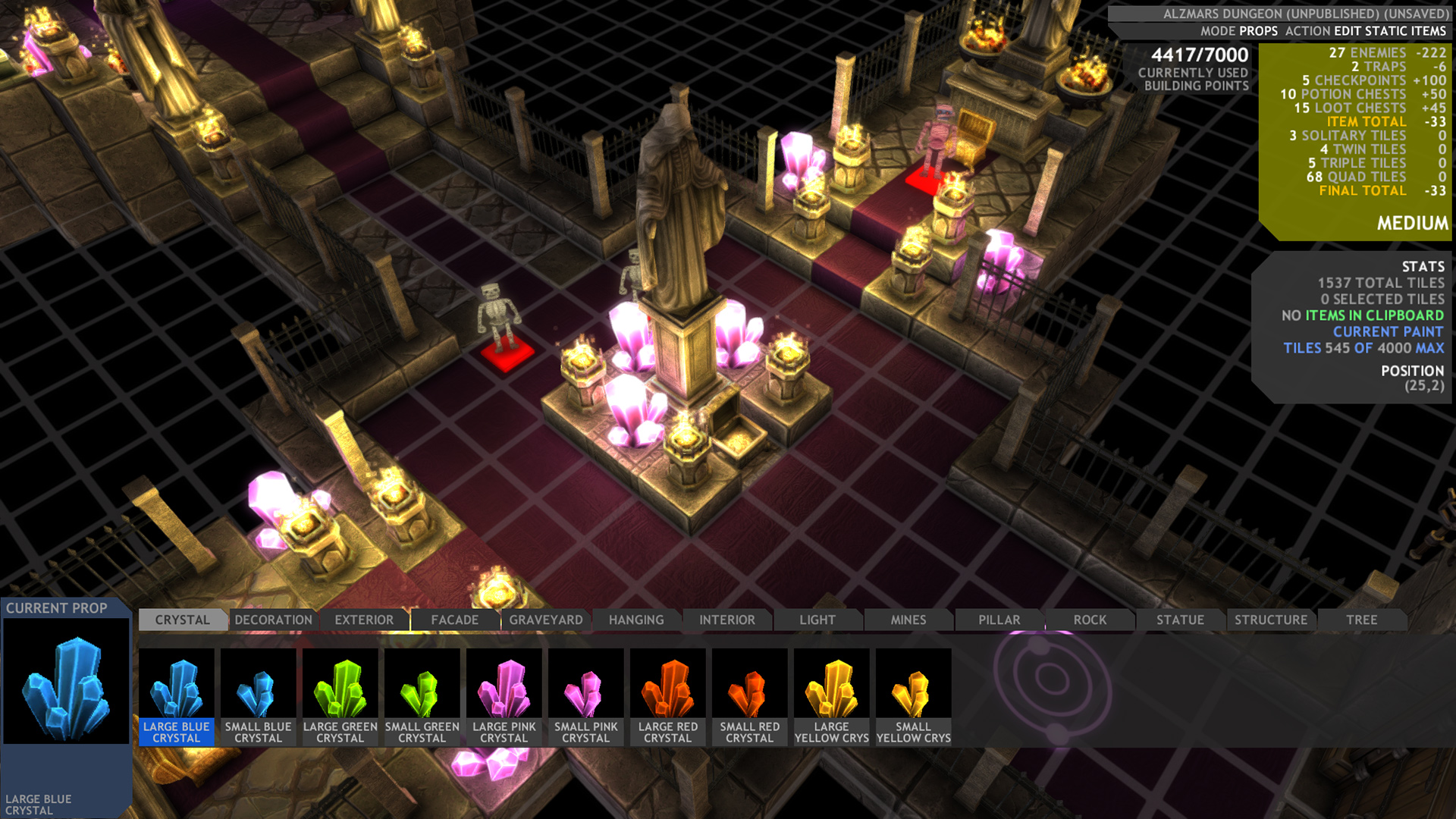 Logos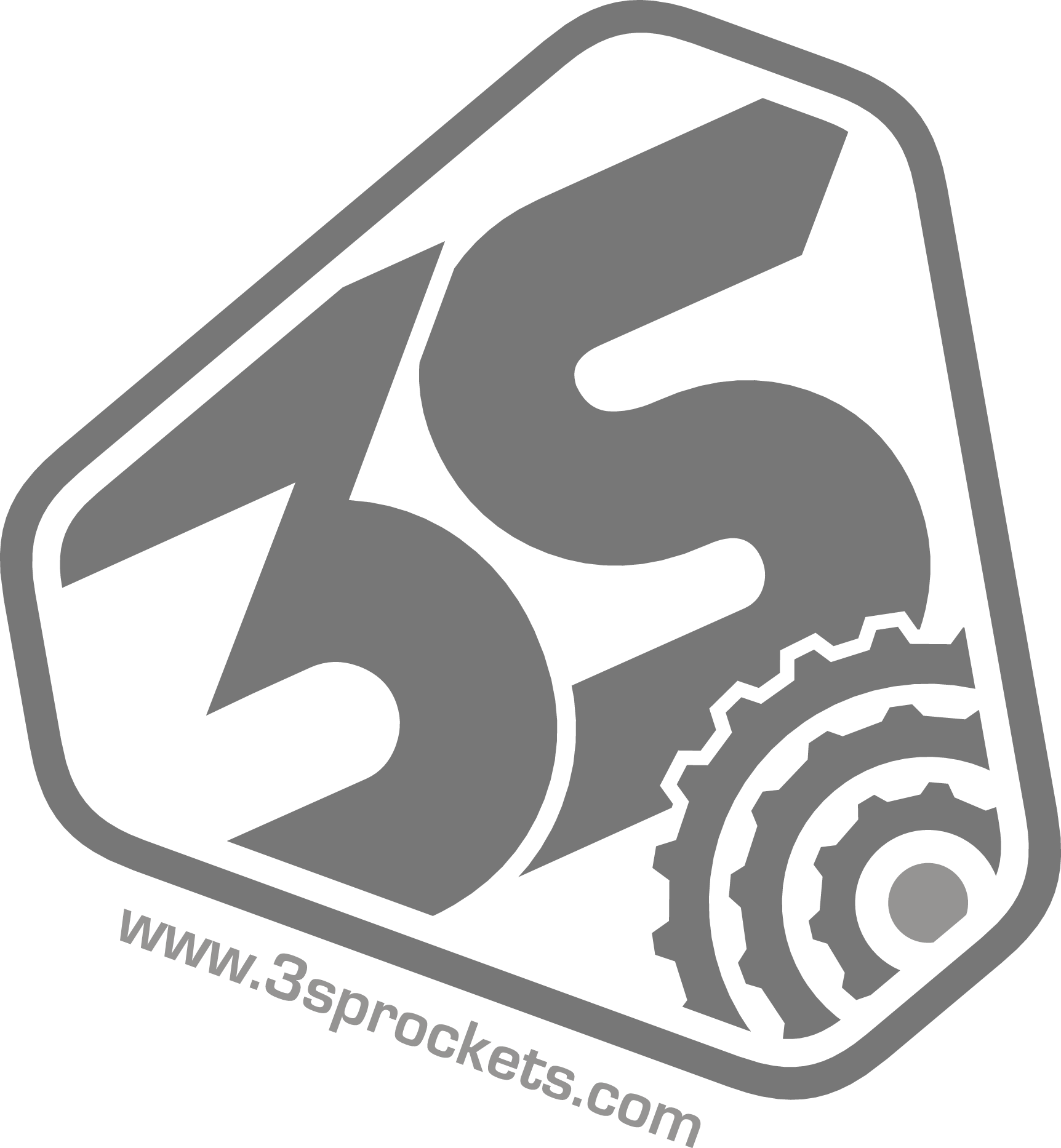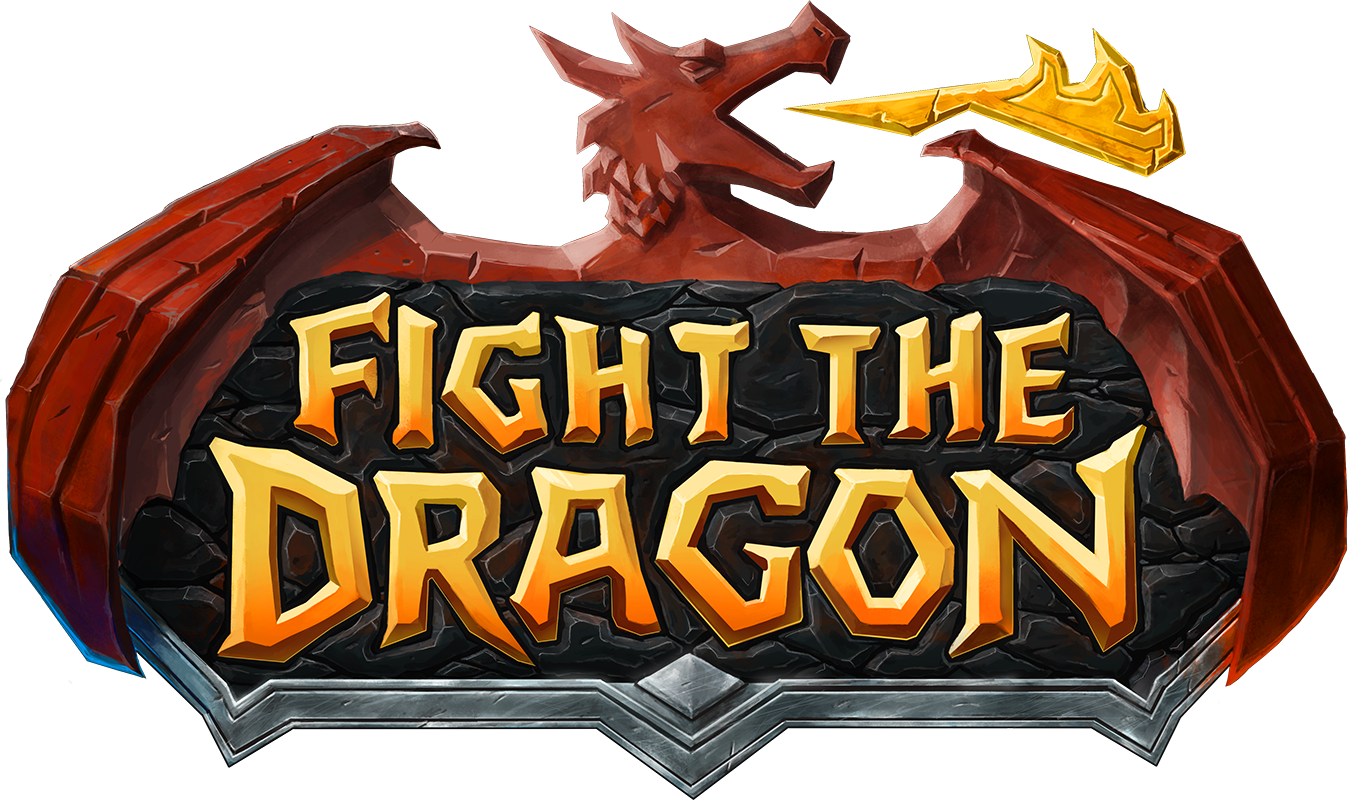 About the Developers
Based in Melbourne Australia, 3 Sprockets is a small development team that specialises in making really cool games for Desktop, Console and Mobile devices and are best known for their hit Cubemen series on Steam and iOS.
Seon Rozenblum
Director & Lead Developer
Seon has been a full time Indie since 2006 and has shipped over 20 titles across a range of platforms. Spending more time in Unity than he does sleeping he leads the development charge and embraces all feature creep as if they were family.
Jarryd Campi
Lead Designer & Developer
Jarryd has an insatiable appetite for RPG's - beyond what is considered normal. Armed with his amazing coding skills and appreciation for player experience he is the ideal person to be shaping gameplay in Fight The Dragon.
Ari Levi
Lead Character Artist & Animator
Ari is an outstanding artist and animator who can also code, incredible! Having worked at various studios over the last 8 years on many big brand titles, his fine tuned artistic style has Fight The Dragon in exceptional hands.
Contact
Inquiries seon@3sprockets.com
Twitter @3sprockets
Website 3sprockets.com